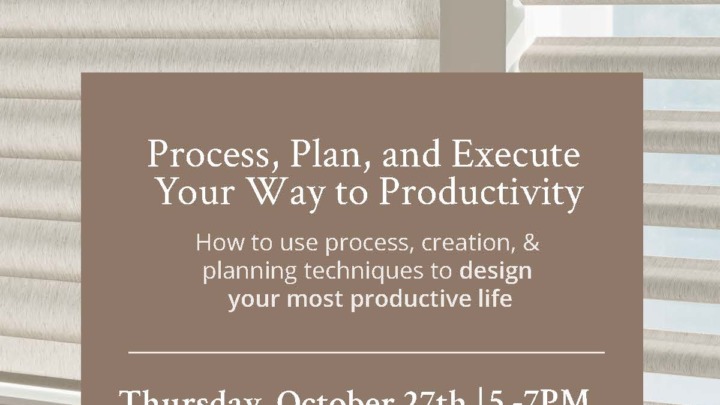 Process, Plan and Execute Your Way to Productivity
Description
Don't you want to achieve your greatest potential? Sounds pretty cheesy, I know. In today's world we are all looking for how to better balance and organize our lives.
If you are a student still trying to figure out the design world, a recent graduate getting their feet under them in the professional world, or a seasoned design veteran who owns your own business, we could all use insight on how to achieve our greatest potential.
Join ASID Colorado and Rocky Mountain Shutters and Shades for a conversation with professional organizer and productivity coach, Jenn DePauw. She will let us in on how to achieve our greatest potential in life, at home and in our professional world.